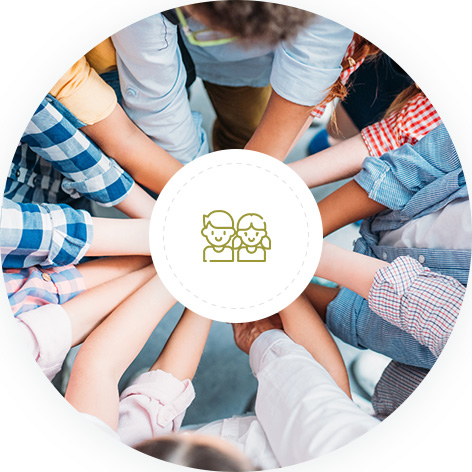 Pelvic Floor Physiotherapy for Kids
Does your child struggle with constipation, bedwetting, or the ability to control their bladder or bowels? While these issues are common, they aren't normal and can cause issues down the road. The "why" behind these issues can be complex, and genetics, behaviour, diet, and pelvic floor dysfunction can all play a role. We are parents too, and we know that these issues often carry frustration, embarrassment, shame, social isolation, pain, and confusion – for both kids and parents. The good news is that pelvic floor physiotherapy can be surprisingly effective at conquering these challenges. With a little guidance and education from us and family support, together we can help your child regain their self-confidence and thrive!
Signs and symptoms of pelvic floor dysfunction in kids:

Urinary incontinence (daytime bladder leaking due to running, jumping, sneezing, laughing, giggling, holding pee too long, etc.)
Urinary frequency or urgency (going to the bathroom more often than expected or with little ability to delay)
Under-active bladder or urinary retention (holding bladder too long or only emptying a few times per day)
Constipation, stool retention, large-diameter stools, or foul-smelling gas/flatulence
Fecal incontinence (streaking or smearing of stool in underwear)
Painful bowel or bladder movements
Pain in the perineal or rectal region
Abdominal pain, hernias, or separation of the abdominals (DRA)
How can pelvic floor physiotherapy help during this age and stage of life?
Pelvic floor physiotherapy can help address any imbalances or lifestyle factors that may be contributing to your child's health challenges. As a parent or caregiver, the treatment depends on you! We always do a thorough assessment that includes learning about your child's health history and the strategies you've tried so far. We also do a physical exam to check out your child's posture, breathing, muscle/joint flexibility, and control. With your consent, we may also do an EXTERNAL evaluation of the pelvic floor muscles.
What does treatment look like?
Treatment may include a combination of:
Education – What we learned during the assessment, what we think is going on and why
Goal setting around fluid, food, and fiber intake
Biofeedback techniques or strengthening exercises for the pelvic floor
Toilet scheduling or training strategies for bowel or bladder
Providing helpful tips/strategies to try at home such as positioning, behaviour modification, cueing, language/phrasing, diet adjustments, sleep training, and more!
Constipation management strategies for emptying bowels
Education about skin care/wiping techniques and good hygiene
External manual therapy on the abdomen, joints of lower body and pelvis, or the external pelvic floor
Collaborating with other members of your care team (paediatrician, OT, family doctor, teacher, etc.)
A home program that is clear and easy to follow
We always individualize the program based on your child's unique needs, keeping our recommendations simple and doable, while fun and engaging for both you and your child.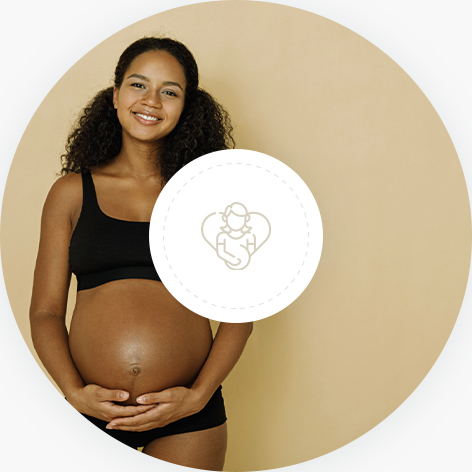 Pregnancy & Postnatal Care
Pelvic Floor Physiotherapy for Pregnancy & Postnatal Care
Your body goes through so many changes during the stages of pregnancy, birth, and postpartum. Caring for your pelvic floor through each stage is important! Many pelvic issues that surface later in life can be traced back to childbirth (vaginal or c-section). Like preparing for surgery or an intense athletic event, equipping yourself with the knowledge and tools you need to succeed can change the quality of your experience. Caring for your pelvic floor before, during, and after pregnancy can prevent issues like pain or leaking, help with any labor and delivery goals, shorten recovery time, and give you the language and awareness needed to know when something isn't right.
Whether you're hoping to get pregnant or are already pregnant, having your first baby or your third baby, or you're several years down the road and still not feeling like yourself, the best time to invest in your pelvic floor health is now!
Common symptoms and conditions during pregnancy and postpartum
Groin/hip/low back/tailbone pain
Leaking urine with sneezing, coughing, or on your way to the bathroom
Trouble controlling gas
Constipation
Pain or difficulty with sexual activity
Pain while rolling in bed, getting dressed, or moving around
Pressure/heaviness in the pelvic or genital area that prevents lifting, carrying, walking, etc.
How can Pelvic Floor Physiotherapy help during this age and stage of life?
We are all about education and empowerment! Has anyone ever told you how amazing your pelvic floor and core are? We will. Our desire is to help you learn about your changing body and appreciate its amazing ability to meet the demands of pregnancy, birth, and postpartum. We love seeing folks during any one of those stages, but we feel especially honoured when we get to walk the whole journey with you. When you come to see us, we'll talk about what your current concerns and goals are, assess your body's flexibility, mobility, and strength, and then teach you how to connect to this vital area of the body.

Breastfeeding can be a beautiful thing, but can also come with unexpected challenges. Blocked milk ducts can be painful and cause further issues if left untreated. Let us help! We offer therapeutic ultrasound that is highly effective at clearing blocked milk ducts in as little as two to three sessions.

Pelvic girdle braces and abdominal wraps
Our trained physiotherapists will assess whether a pelvic girdle brace or abdominal wrap is right for you. These supports can help ease pelvic girdle/SI joint/or pubic symphysis pain during pregnancy, and abdominal wraps can be a helpful way to prevent or minimize diastasis recti abdominus (DRA) post-pregnancy. We can advise on the best types of wraps and the most appropriate fit for your needs.
We're excited to be offering this solution for bladder organ prolapse soon. Stay tuned!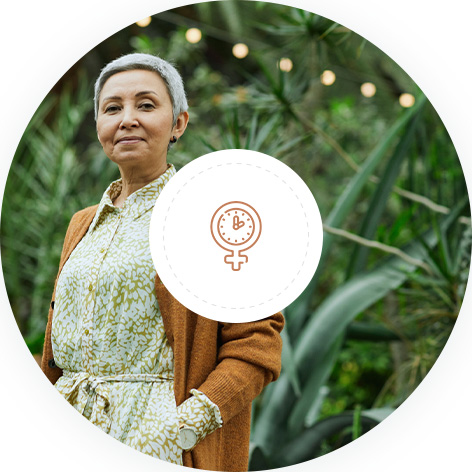 Pelvic Floor Physiotherapy for Peri & Post Menopause
It's never too late to improve your pelvic health! During menopause, it's common to experience body changes that feel confusing and uncomfortable. Pelvic pain, urinary incontinence, prolapse, and sexual pain are common concerns for many folks during this phase of life. But you don't need to suffer, and it's never too late to seek help!
What happens to the pelvic floor muscles during menopause?
Just like other areas of the body, our vulvar/vaginal tissues often lose some of their strength, flexibility, tone, and moisture as we age. This can result in increased dryness, discomfort, stress urinary incontinence, or even pelvic organ prolapse.
What are common symptoms and conditions of pelvic floor dysfunction during menopause?

Pain or difficulty with sexual activity
Urinary frequency or urgency (going to the bathroom more often than expected or with little ability to delay)
Leaking urine with sneezing, coughing, or on your way to the bathroom.
Trouble controlling gas
Constipation or hemorrhoids
Pressure/heaviness in the pelvic or genital area that prevents lifting, carrying, walking, etc
Pelvic organ prolapse
How can pelvic floor physiotherapy help during this age and stage of life?
Like other stages of life, we always start with an assessment of your history, needs, goals, and baseline function. We assess your body's flexibility, mobility, and strength and then teach you how to connect to your core, breath, and pelvic floor. If you have specific concerns around bathroom or sexual function, we provide education and tools to address your concerns. Sometimes, we may suggest a referral to another specialist for additional support. Not sure if we can help with your specific condition? Give us a call or come for an assessment. We will always give you an honest answer about whether physiotherapy is an appropriate option for you. Remember, it's never too late to seek help!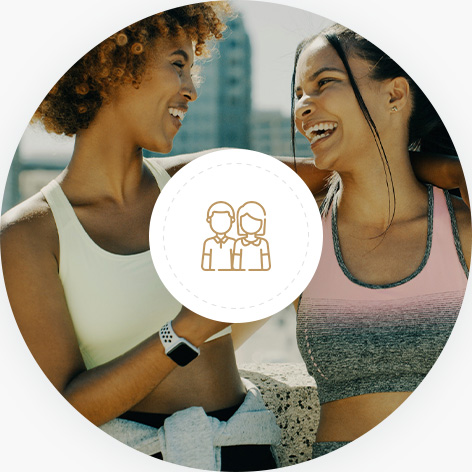 Pelvic Floor Physiotherapy isn't just for kids, pregnancy or postpartum, or later in life. We know that pelvic floor issues can affect anyone with a pelvis. If you're suffering from pain, discomfort, or any other issues related to pelvic floor function, we want to help!
Our knowledgeable team has experience working with folks of all ages, stages, genders, and identities. If you would like more information about whether we can help you, please get in touch.
What Our Clients Are Saying About Us
Slide
"Sophia is a very knowledgeable and effective physiotherapist. The work we did together, under her guidance made such a difference to the symptoms I was experiencing. For me though, the thing that sets Sophia apart as an excellent practitioner is her approach - sensitive, warm, kind and respectful. She asked me a lot of questions, involving me in the process at every step of the way and honoured my understanding of my own body and my own lived experience. I always felt safe and genuinely cared for in her presence."
Slide
"Carla and the whole team have always been amazing! They are compassionate and caring and I highly recommend visiting them for your physio needs!"
Slide
"I found Vitality Pelvic Physio when I was feeling hopeless about my painful bladder symptoms. The quality care and genuine compassion I received was a true gift, and something that I will be forever grateful for."